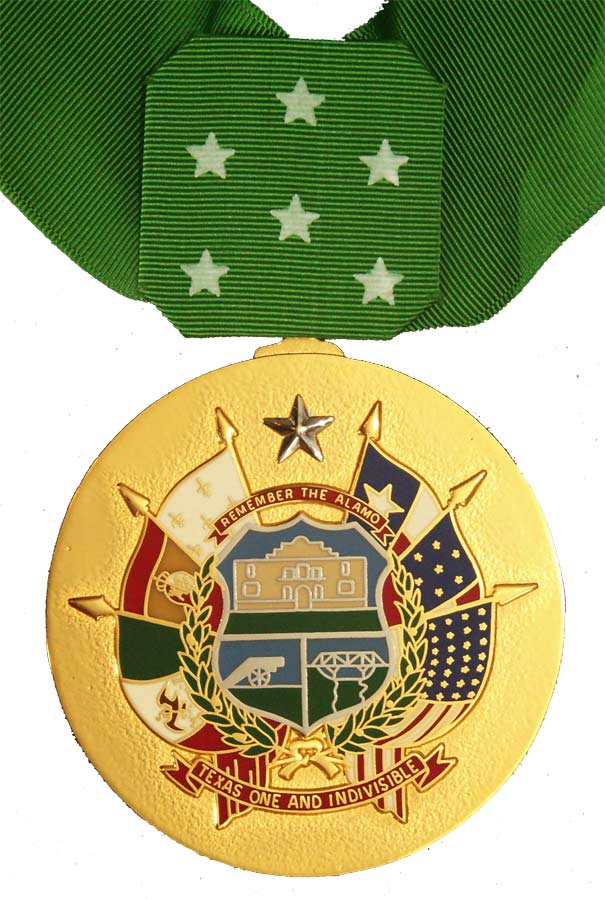 Courtesy of "The Full Wiki", image falls under creative commons attribution-share alike license.
The Texas 83rd Legislature is set to consider a bill proposing that Audie Murphy receive the Medal of Honor. The Texas House of Representatives is scheduled for floor action on
HCR 3
on July 18th.
Audie Murphy led a distinguished career during World War II, earning the Medal of Honor and being among the most decorated heroes in our country's history. His example is considered in such high regard, the US Army has a special club for Non-Commissioned Officers of exceptional leadership that is named "The Audie Murphy Club".
However, the Republic of Texas seeks to posthumously award him with the highest honor the state can bestow:
The Texas Legislative Medal of Honor
.
The full narrative for the award recommendation, registered as
HCR 3
, can be
read at this link
. Below are a few choice excerpts that demonstrate why Audie Murphy deserves the Texas medal.
Audie was a son of Texas:
WHEREAS, The Texas Legislative Medal of Honor was established to recognize gallant and intrepid service by a member of the state or federal military forces, and Audie Murphy, the most highly decorated American soldier of World War II, would be a fitting recipient of this prestigious award; and
WHEREAS, Born in Kingston, Hunt County, on June 20, 1925, Audie Leon Murphy was one of 12 children; he received several years of formal education before leaving school to help support his family; in addition to working a variety of jobs, he hunted small game for food and became a crack shot;
Many of his awards and exploits during World War II are well publicized to include the auto-biographical "
To Hell and Back
" in which Murphy
acted,
portraying himself. But his service didn't end there.
WHEREAS, Lieutenant Murphy received his discharge from the Army in September 1945; he joined the Texas National Guard in 1950, after the outbreak of the Korean War, and eventually attained the rank of major; assigned to inactive status in 1957, he transferred to the United States Army Reserve in 1966 and continued as a member of the reserve until his death in 1971; and
WHEREAS, Though his extraordinary record in the war brought him widespread fame, Audie Murphy remained profoundly humble, highlighting his comrades' courage, rather than his own, in his autobiography and requesting a plain government headstone for his grave, instead of one adorned with the gold gilt that typically signifies a Medal of Honor recipient;
Of the deluge of bills and resolutions that don't pertain to the three enumerated considerations that have flooded the second special session, this is one that deserves to be passed, promptly, unanimously and with bipartisan applause.